Allow developer for users of new OSX operating systems from Apple


Our security system against unauthorized copy software it's not compatible with "notarize" Apple's system, how they call their control system. This control system cannot guarantee by far that the programs are free from malware!

How to fix this problem:

Copy .component file to /Library/Audio/Plug-Ins/Components and .vst file to /Library/Audio/Plug-Ins/VST.




Try to validate AU from Logic Pro > Preferences > Plugin Manager > select the plugin from list, check and Rescan Selection > the result maybe fail. If fail make the next steps from here.

For vst plugins, open your DAW (maybe require rescan plugins).




This actions maybe will force your DAW to prompt this message: "... cannot be opened because the developer cannot be verified. macOS cannot verify that this app is free from malware"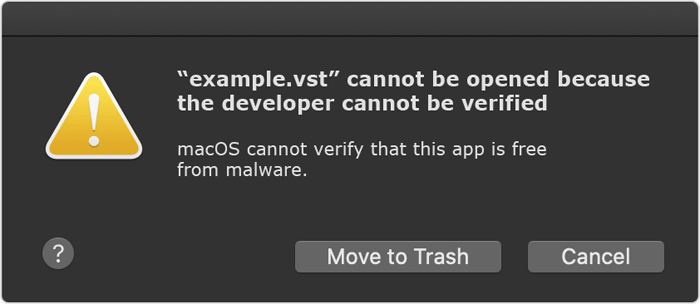 Go to System Preferences > Security & Privacy > General tab the last line with "was blocked from use because it is not from an identified developer", click Open Anyway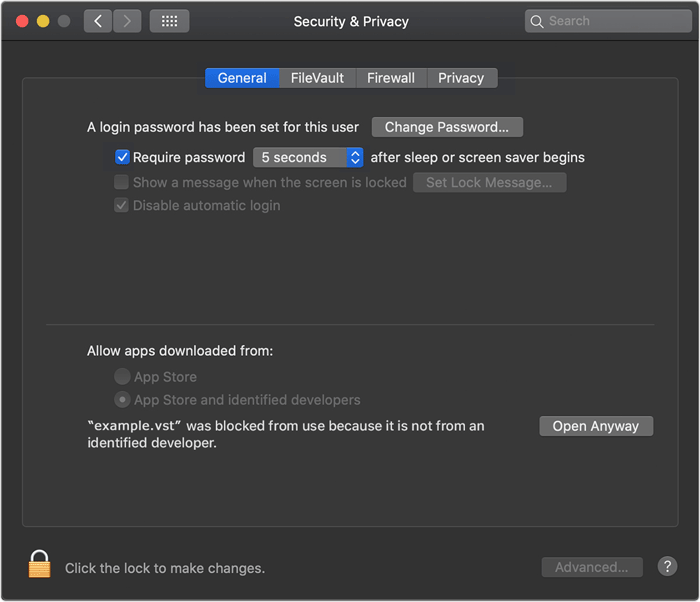 On the some operating systems may find only the last message. If none of these messages appear, it means that your system needs a restart.
Rescan the plugin or open the DAW again then confirm Open when the warning prompt reappears: "macOS cannot verify the developer of... Are you sure you want to open it? By opening this app, you will be overrinding system security which can expose your computer and personal information to malware that may harm your Mac or compromise your privacy"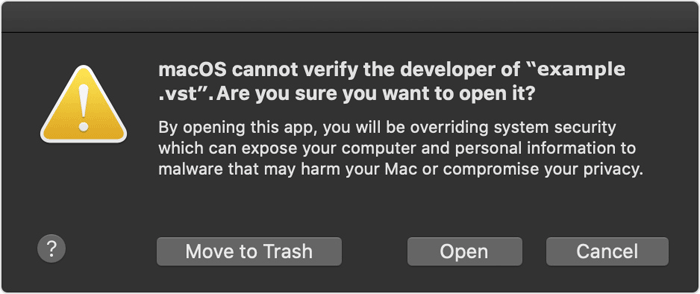 Still don't works, try this solution
Open Terminal and type: sudo spctl --master-disable then hit Return

Click on System Preferences, choose Security & Privacy, tap the lock at the bottom left of the screen, enter your password to unlock Security and Privacy, choose the Anywhere under Allow apps downloaded from.
This solution will definitely works. It's your computer, you are the owner not Apple, you must have the freedom to download and use what you want!
https://www.ibloc.org/e_bloc_app_s